START AND GROW YOUR CREATIVE BUSINESS!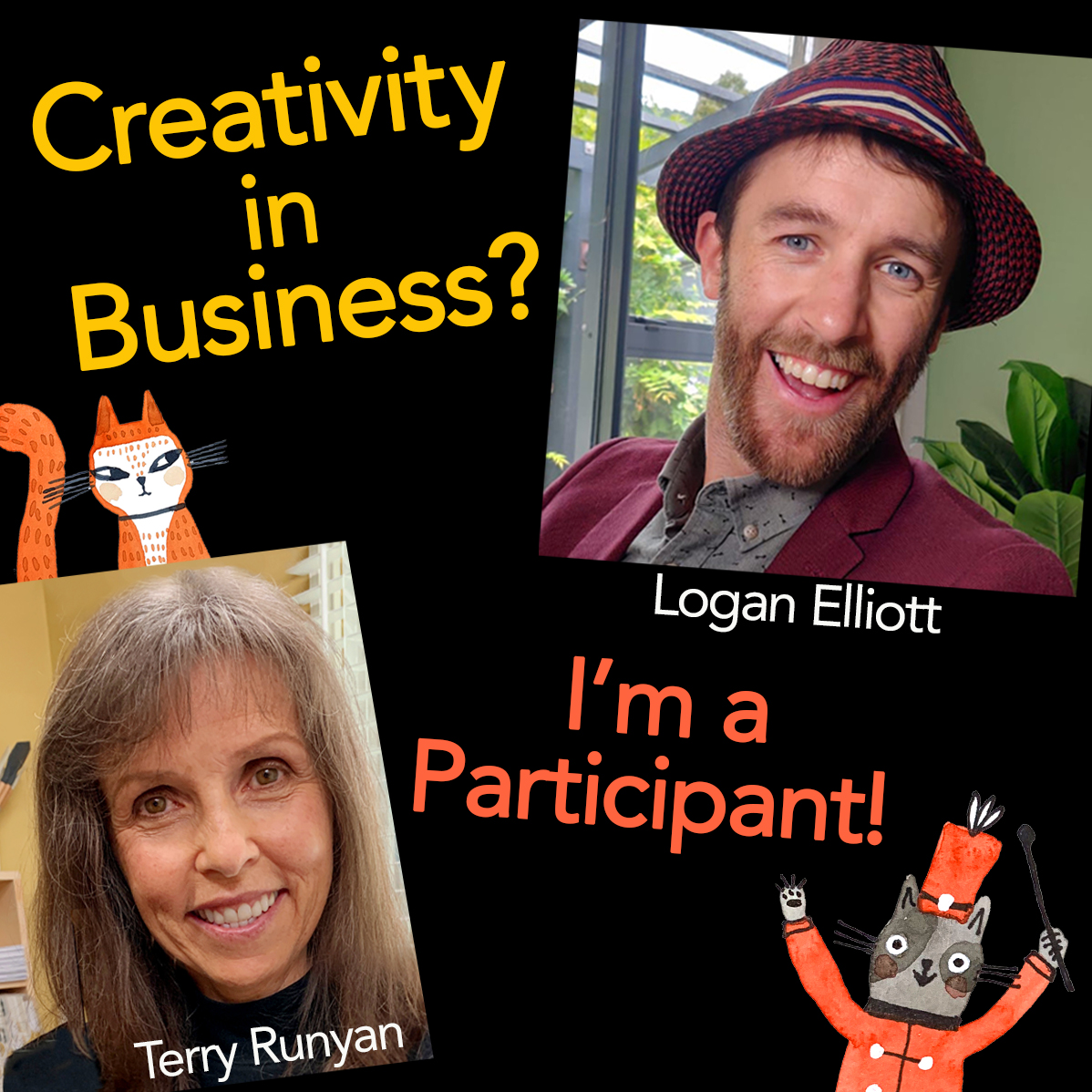 My good friend and future France retreat partner, Logan Elliott, is running his Creative Business Accelerator program starting in early November.
I'm jumping onboard as a participant myself to learn more about my own creative business and connect with others in the program!
Here's some FAQs:
Q: Terry! What is your involvement?
A: Although this is 100% Logan's program, I have a keen interest in learning more about how to run my business in a fun and creative way, like making a painting!
I look forward to joining the program myself. And if you decide to join, I look forward to connecting with you as we start and/or grow our businesses together.
Q: Why are you recommending/joining the Creative Business Accelerator?
For me, the word business has been a bit of a turn off. I approached business as a necessity rather than a creative outlet. Logan has a way of sharing around business that changes it into another way to express your creativity. Business as an art!
I look forward to learning creative ways to make a business work while having fun with the process.

Q: What's an accelerator program?
A: This is an 8-week program that packs in a ton of useful advice and tools to help you succeed with your creative business. Everything is virtual, which means you can join the online Zoom calls from wherever in the world you are.
Q: Who is Logan Elliott?
Logan and I connected through another artist and met up recently in Kansas City. During our meet up we got very excited about the possibility of sharing together around creativity, mindfulness, art and business. We are now planning a retreat in France that will take place in May 2022. I'm so happy to be collaborating with Logan to bring a new point of view to art, life and business.
Logan has over twelve years of experience running his own creative businesses. Plus, he's just a super cool guy.
Simply put, Logan knows his stuff. If you want to get a jump-start in growing your business, his program has my enthusiastic stamp of approval.
Q: I work a full-time job. Will I have time for this?
A: Yep! This program is designed for people who have limited time available in their schedule. The time commitment breakdown: a 90-minute Zoom call once a week, plus weekly prompts (kinda like homework) for you to complete in your own time. Overall, plan for 3–5 hours a week.
Q: I don't have a business yet. Is this still for me?
A: Sure is! Even if you haven't yet started your business, this program will help you develop the skills to help you do so. If you're already running a business, you'll learn techniques to optimize and grow.
Q: What's the biggest benefit?
A: The answer here will vary depending on who you ask. A big thing I like about the accelerator program, beyond the fantastic content, is connecting to a community of like-minded individuals. Throughout the program there will be great opportunities to support each other as we learn together and grow together.
Q: Who is this for?
A: Anyone who is interested in starting a creative business, or anyone who is growing an already-existing venture and wants to take it to the next level.